Wayne and Linda Stoll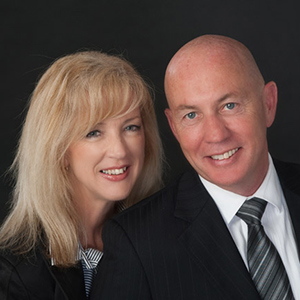 Published: 02 March 2018.
Wayne and Linda Stoll have over 15 years firsthand experience in the Management Rights Industry and have operated multiple complexes on the Sunshine Coast.
Previously Wayne worked in Corporate as a General Manager of a Supply Chain and Environmental Company, with an extensive background in Senior Management. He has exceptional Leadership and Interpersonal Skills and has a number of business qualifications including, Food Technology, Business Degree, an Executive MBA through Monash University, and a Licenced Real Estate Agent.
Linda has over 30 years hospitality experience having owned and operated numerous Hair and Beauty Salons prior to taking on the Sea Change to invest into the management rights business. Linda is also registered Real Estate Sales Consultant.
Together Wayne & Linda purchased their first Management Rights nearly 10 years ago and within a couple of years accumulated 5 more complexes. Since the sale of 'Sunshine Coast Holiday Resorts' Wayne & Linda have turned their attention to assisting other buyers and sellers with their Management Rights transactions. As a result of their industry experience and commitment they have achieved some extraordinary sales. They are highly regarded and respected in the Industry, being at the forefront of innovative ideas to build their
They are experienced in the following aspects of Management Rights
Multiple Body Corporates -Multiple Complexes
Multiple Agreements - Body Corporate Committees
Ability to Integrate all of the above
Exceptional Interpersonal People Skills
Our values are - Honesty - Transparency - Commitment & Integrity
---